We love to bivouac at Forclaz! Going to sleep outdoors in a tent or under the stars is part of the trekking experience. We love it so much that we decided to make a video that sums it all up: enjoying the ascent, pitching the camp, the joys of sharing incredible scenery together, waking up in the early hours, and that's not all!
Take 3 minutes for yourself, and get inspired by our video!
Your trekking tent will be with you on your long-distance hikes. That's why it's important to choose it properly. Follow our advice to find the right tent for all your treks!
Our selection: the ultralight TREK 900 trekking tent
The most compact and lightest Forclaz 1-person tent. It benefits from being highly spacious and is partially free-standing so you can pitch up it everywhere. 
The Trek 900 tent weighs 1.6 kg 
The Trek 900 tent is packed away into a 6 litre carry bag. 40 cm x 12 cm x 12 cm

Our Trek 900 tent is wind resistant up to 70 km/h (wind force 8). Test conducted in a wind tunnel on a rotating deck.
TREKKING MATTRESSES & SLEEPING BAGS
Sleeping outdoors is fabulous. So getting cold or lacking comfort are out of the question!Discover our mattresses and sleeping bags. Made to provide warmth and comfort for your nights outdoors. 
Our selection: the TREK 900 down-filled sleeping bag 0°C rating
Our most compact and warmest sleeping bag! A fill power of 800 means it is lightweight whilst providing protection from the cold down to 0°C.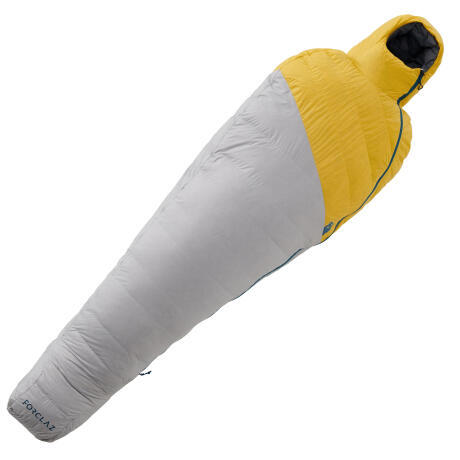 Its down and feather fill make it the lightest and most compact in the range.

This sleeping bag will keep you warm in outdoor temperatures down to 0°C.

It mummy shape is optimised to retain maximum heat, whilst remaining comfortable.
TREKKING DRINKING AND EATING
What can be more satisfying than eating a meal after a day of hiking and pitching your camp? To make this experience extraordinary, we have specially developed a range of cook sets and freeze-dried meals for trekkers. We've got it covered from breakfast through to dinner, without forgetting a few tasty desserts!  
Our selection: the TREK 500 2 person cook set
The durable Trek 500 is complete for 2 persons, letting you cook and eat everywhere! And it is easy to store in the bag.

Made from 18/8 stainless steel (304).

the complete cook set with 1 pan, 1 lid/colander, 2 bowls, 2 folding spoons/forks!

EASY TO USE AND TRANSPORT
Durable and easy care stainless steel pan with fold away handle
Look no further, we've got everything you need from headlamps suitable for bivouacking, to solar panels and powerbanks, so you never run out of power! 
Our selection: the TREK 900 rechargeable headlamp
The ultra-powerful, shock and water splash resistant Trek 900 goes you everywhere! It is rechargeable thanks to its wind-up battery, but can also operate with batteries.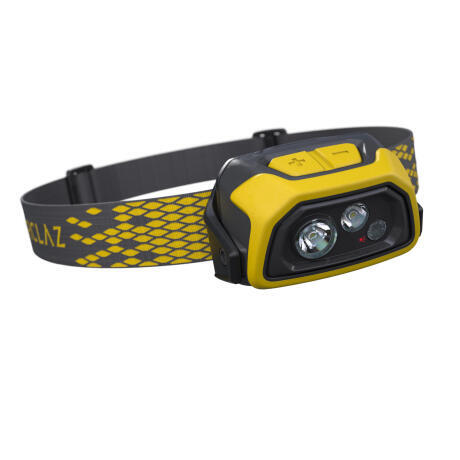 20 hrs in economy mode - rechargeable via usb port

Shock and splash resistant

A beam that lights up far and wide
Share your most beautiful bivouacking panoramas on Instagram @trekkingbyforclaz!
* The prices listed on the site are the prices recommended by DECATHLON SA's central purchasing department.