What is the dream of our team of designers? For each Forclaz product to be so durable that it can be passed down from generation to generation, without losing technicality or aesthetics.
In order to meet our promise of sustainability to the best, we have defined a timeless design language specific to Forclaz. This translates into functional and refined products, designed to stand the test of time without going out of fashion.
This timelessness also involves the construction of long-lasting ranges, the products do not change but evolve according to feedback from our users.
We have built a palette with colours that have been identified as the most sustainable.
- Sustainable because resistant
Laboratory tests (washing, UV exposure, etc.) allow us to favour the colours which have the best stability over time.
- Sustainable because timeless
We favour neutral or pigmented colours and avoid overly saturated or garish colours that go out of fashion. This allows trekkers to immerse themselves in their sport's environment and to integrate it with a minimum of discretion and humility.
- Sustainable because they are more respectful of the environment
As soon as we can, we favour colours that come from less polluting dyeing processes.
EXTEND THE LIFETIME OF PRODUCTS
Optimise the resistance of the products
When you are trekking in complete autonomy, your equipment must be a trusted ally. A strap that snaps, fabric that rips, and the experience can be ruined or even dangerous. Forclaz therefore has high standards regarding the resistance of its trekking products: the reliability of our products guarantees safety and a pleasant trek.
First, we mapped the areas of fragility of each product to provide reinforcement solutions. This allows us to modify the construction of the product by opting for a more durable solution or to provide a back-up solution. The choice of our components is mainly motivated by their wear resistance index.
In order to validate this promise of resistance, our prototypes are subjected to numerous tests carried out in the laboratory and in the field, over long periods of time.
Here are some examples of solutions that optimize the durability of our equipment: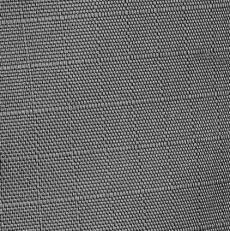 Its weft has reinforcing threads which ensure its strength and prevent snags from spreading.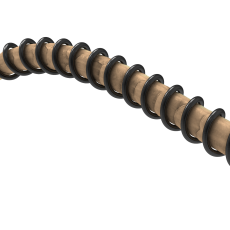 A polyamide thread forms a thin sheath which protects the merino wool fibres against friction and cuts.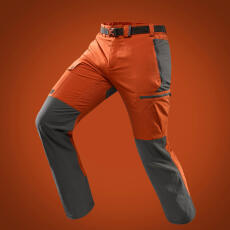 We have added reinforcement patches on friction zones (backpack, bottom of the bag, etc.) to prevent tearing.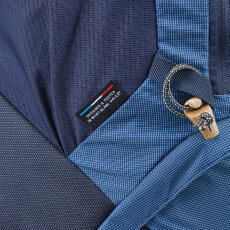 According to our users, the mesh pockets on our bags before were fragile so we opted for a more resistant component.
We do our best to provide you with the strongest products possible.
However, as the unforeseen is part of the trekking experience, we are also committed to integrating reparability into our first product sketches.
ECO-DESIGN AT THE HEART OF OUR CONCERNS
We have set ourselves an ambitious 6-year CO2 impact reduction trajectory.
Each year, we review our products to assess their environmental impact and, based on this inventory, we decide whether or not to rework them.
Less impactful dyes, organic cotton, recycled polyester, elimination of packaging, local production or limitation of imports by air are all avenues that we are putting in place to achieve our impact reduction objectives.
We will soon be communicating more on these initiatives on www.forclaz.co.uk ...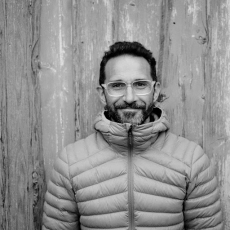 Arnault, leader of the design team
"Every product we design carries the promise of sustainability." Trek after trek, they will accompany you with fidelity, subjected to severe tests, bearing the traces of your adventures around the world, but without ever letting you down, without ever going out of fashion.
Designed and tested in-field, our products are refined and above all functional, easy to use and rewarding. This is what makes them so appealing.
Throughout product development, we seek to reduce their impact on the environment to preserve your playgrounds as long as possible, whether in the choice and economy of materials, in the assemblies, the colour or the possibility of repairing our products."
* The prices listed on the site are the prices recommended by DECATHLON SA's central purchasing department.