Durability is at the heart of the Forclaz project. Discover the 3 axes that we have chosen to develop at the service of sustainability.
Do you have any suggestions for improving the durability of our products?
Does your suggestion relate to a specific product? (e.g. premature wear-and-tear of a Forclaz model)
Leave us your comments on Decathlon website, our product managers use it as a platform to improve each product.
Does your suggestion relate to a global improvement ? (e.g. a technical component, a manufacturing process, a service idea, etc.)
Tell us everything by clicking on the button below!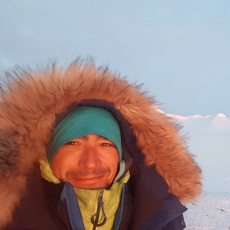 Frédéric, Leader of the Forclaz brand
"In 2016, we launched the Forclaz project, dedicated to trekking.
From the beginning of the project, we have been aware of the impact of our products and our sports activity on the environment. This is why we have decided that our mission would be to design and make accessible, the best sustainable products, with the least environmental impact, at the best price.
We use all the means at our disposal to ensure that our products constantly reduce their CO2 impact. But for us, the real issue is to ensure that our products last.
Sustainability is therefore at the heart of our project. We treat it according to 3 axes:
- the timelessness of our design, because we want you to be happy to keep the same product and not want to buy another one.
- the resistance, by relying on demanding test protocols, which we carry out with real trekkers.
- the reparability, to extend the lifespan as much as possible. We are also aware that making our sport accessible does not only mean selling products. In 2019, we launched the rental of trekking sets. The goal is to start the transition from owning sports products to using complete sports solutions.
Despite our efforts, we still have a long way to go to promote a circular economy which will be our best guarantee of resilience.
We are not perfect, but we try to take our share of the responsibility on a daily basis to be useful to people and to the planet."
* The prices listed on the site are the prices recommended by DECATHLON SA's central purchasing department.