HOW TO PREPARE FOR A TREK IN THE DESERT IN 4 STEPS
You have chosen: this year your dreams are going to come true with a trek in the desert!
To help you get started, we have written this article which isn't exactly "Organising a trek in the desert for dummies", ... but isn't far off!
1/ THE CRUCIAL CHOICE: WHERE AND WHEN
There are more deserts in the world than we imagine! First, try to find which geographic area you prefer.
To help you choose a specific destination, consider what you're passionate about:
Are you mad about history with a big "H"?
Choose a country with the remains of ancient civilizations that will stir your emotions! For example: the city of Petra in Jordan, the Egyptian remains or the underground city of Derinkuyu in Turkey
Do you like trips made up of cultural discoveries and exceptional experiences?
Look for a destination where you can meet rich and unusual cultures. For example: the Saharan Tuareg in Morocco, the Himbas in Namibia, the Bishnoi in the Thar Desert in India.
Do you live only for wide open natural spaces that are cut off from the world?
Go for a country with well-preserved National Parks where you can get away from it all. For example: the Atacama Desert in South America, the Gobi Desert in China or the Sahara in Morocco!
Have you found the right place ?
Now you need to work out "when to leave" because, yes, every desert has its seasons. For example, we do not recommend visiting the Sahara in the summer as temperatures can exceed 50°C...
To find the best time for trekking, consult travel agent's or traveller websites (le Guide du Routard, Lonely Planet, etc).
2/ WHICH ROUTE SHOULD I CHOOSE?
Once you've chosen your destination, all that's left is to find an route that suits you!
But since there are so many to choose from, start by going over the key points: How long? What budget? What level of difficulty? In a group or not? A trek with more of a focus on nature, history, or a bit of both? Etc.
All this will help you refine your search to find THE trek you've always dreamed of.
From here you can:
> Using a travel agency specialised in trekking
> Design your route yourself:  why not, but not before going 2 or 3 times in the same desert and with the help of a local guide.
We'd advise you to opt for the 1st suggestion: the desert is a completely different environment from the ones you know and it's probably safer to go through a specialist organisation with full local knowledge. Especially since once you get there, you won't have to worry about anything !
A little tip from us: make sure you check out price comparison sites for online offers and get inspiration from stories of travellers who have experienced a similar trek.
3 / CALMLY PLAN YOUR DEPARTURE
Most tour operators send you a summary of the administrative formalities (visa, vaccines, etc.): it's best to get it done as soon as possible in case of any problems. Note that you need to get certain vaccines several months before the departure date for them to be active.
If in doubt, contact your tour operator or visit the Local Embassy website for the country concerned. You can also have a look to the travel advices website in case of a crisis in your country of destination.
A few weeks before departure, go on a few short hikes to get used to it and test your equipment.
And what exactly do you take in your rucksack for a desert trek...?
4/ PACKING YOUR BAG FOR A TREK IN THE DESERT
If you go through a tour operator, you will most certainly receive a list of equipment to take with you: we advise you to carefully follow the recommendations that have been drawn up by experienced guides.
In general, opt for clothes: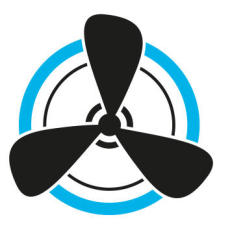 Because with the heat, it's better to have clothes that allow the air to pass.
Because ordinary clothes do not always provide enough protection from the sun.
The sand can break them: go for buttonholes instead.
Because there is nothing more irritating than walking with sand everywhere ...
The bulk of the bivouac equipment (tent, mattress, pots, etc.) and water management are usually taken care of by your travel agency.
A few days before your departure date, be sure to look at:
> The weather forecast so you can adapt your equipment (e.g.: tagelmust and sunglasses are essential if there are sand storms, warm clothing if night temperatures are very low, etc).
> Your e-mail to check that you haven't received an e-mail from your travel agent concerning last minute changes
A last look at your checklist to check that you haven't forgotten anything and you are ready to go!
Plastic freezer bags are very useful for protecting your fragile equipment (phone, camera, etc.) from the sand!
* The prices listed on the site are the prices recommended by DECATHLON SA's central purchasing department.